Pixart 3389 sensor
We have chosen Pixart 3389 for Paracon FLEX because it is a top sensor developed for pro gaming. It gives you an almost 1 to 1 experience, so all your movements are transferred directly into the game, and it allows you to play at up to 16,000 DPI, which means that it can keep up no matter how fast you play.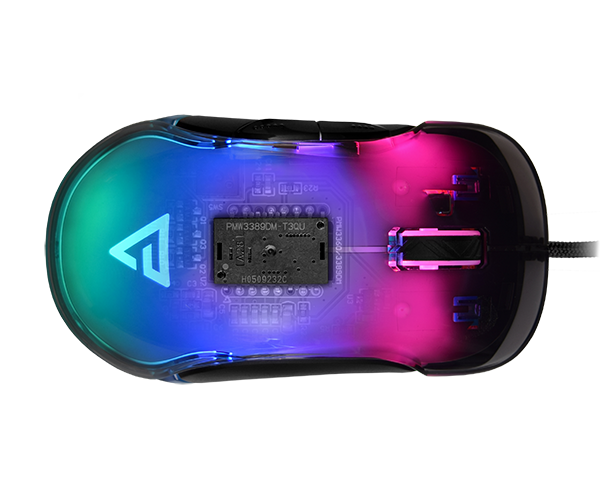 Universal connection
Paracon FLEX connects via USB-C, which makes it both fast and incredibly reliable. It also allows it to be connected directly to newer ultrabooks and MacBooks that do not have old-fashioned USB-A ports built-in. Of course, there is also a USB-A adapter included, so it works for your desktop or slightly older PC.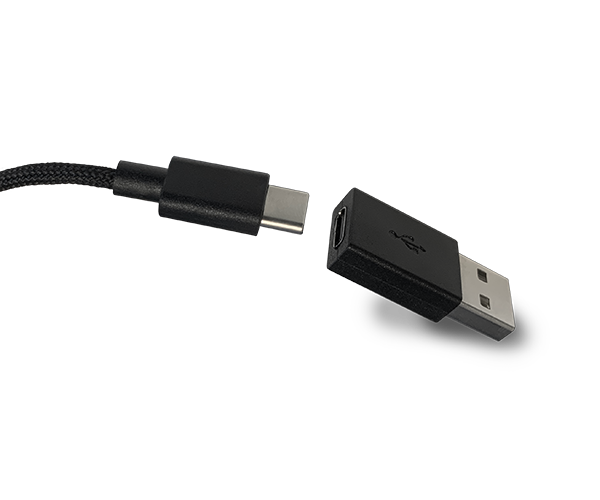 Adjustable RGB lighting
FLEX has an incredible RGB light build in that works with what is called electroplating, which makes it look like the entire surface of the mouse is RGB. The lighting can of course be adjusted via the simple software, so you can easily match the FLEX into your set-up.
Ergonomic design
The mouse is built in an ergonomic shape that fits incredibly well in the hand. It also gives you the ability to use various grip types and can be used whether you are right- or left-handed.

Specifikationer

- Connection: USB-C and USB-A
- Sensor: Pixart 3389
- DPI: 16,000 (adjustable)
- Polling rate: 1000 Hz
- Tracking speed: 400 IPS
- Acceleration: 50G
- Switches: Huano
- Cable: 1.8M
- Size: 123x66x38
- Weight: 84g